Introducing Our Boho Floral Horn Arch Rental – Enhance Your Ontario Gatherings, from Toronto to Hamilton, Brampton, Mississauga, and Waterloo!
Are you on the lookout for a captivating flower arch rental that spans the beauty of Ontario? Look no further! Our Boho Flower Horn Arch is available for rent. We're here to take your event to new heights, infusing it with the touch of natural beauty and timeless charm that you desire.
Embark on a journey through the harmonious fusion of bohemian allure and the enduring mystique of silk blossoms with our Flower Arch Rental. Painstakingly handcrafted, it exudes rustic-chic allure adorned with lifelike silk flowers that remain breathtaking throughout your event.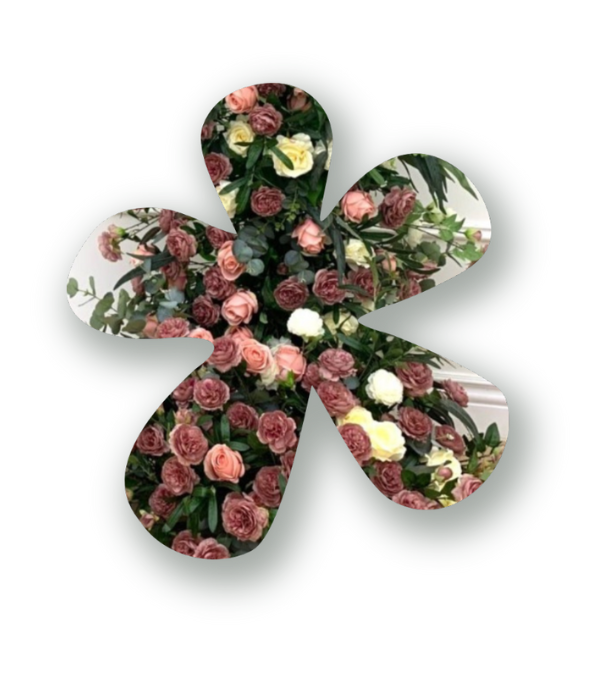 Why Embrace Our Flower Arch Rental:
Versatile and Inspiring: Whether it's a wedding, engagement party, or any special celebration in Ontario's vibrant cities, from Toronto's bustling cultural scene to Hamilton's historic charm, Brampton's urban vibes, Mississauga's elegance, and Waterloo's academic spirit, our arch effortlessly harmonizes with diverse themes and colour palettes.
Silk Splendor and Lifelike Appeal: Crafted with meticulous precision, our arch showcases premium silk flowers that emulate the splendour of nature, ensuring enduring beauty from start to finish.
Personalized Excellence: Customize the arch to resonate seamlessly with your event's distinctive style or colour scheme, allowing it to evolve into a captivating embodiment of your vision.
Ideal for Every Cherished Occasion:
Weddings: Frame your vows and capture everlasting moments beneath the romantic embrace of our Boho Silk Floral Horn Arch.
Engagement Parties: Craft an enchanting backdrop for your engagement celebration, symbolizing the enduring love and timeless beauty of your commitment.
Reserve Your Silk Floral Arch Today
Seize this opportunity to rent a wedding flower archway to transform your Ontario event into a lush floral paradise, reflective of the charm and diversity of these vibrant cities. Act now to reserve your date and infuse your special day with the timeless allure of natural elegance through our exquisite silk flower arch for rent.