Need something enjoyable for your party? Photo Booth Rental Mississauga can add an element of fun! Photo booths can be a great ice breaker for guests who haven't seen each other in a while.  Our Mississauga photo booth rental company provides unlimited 4×6 prints during the party. At the end of the night, you'll have a fabulous keepsake to remember a wonderful party for years to come.
Mississauga Photo Booth Rental is a hassle free experience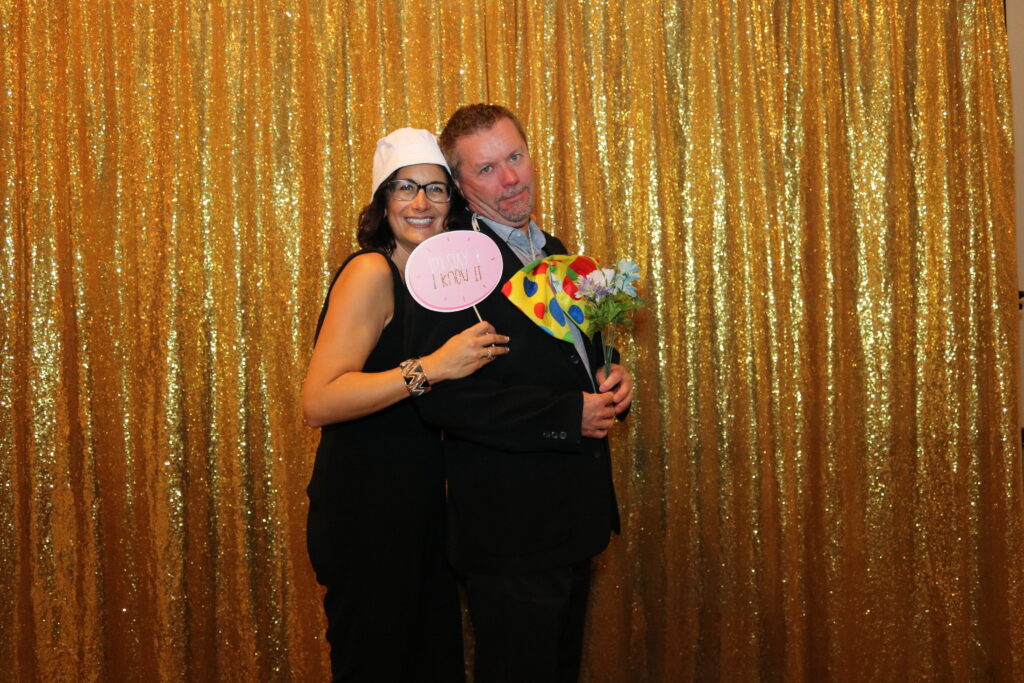 Our company offers on-site attendants that ensure the quality of your photos as well as maintains your theme. We offer different modern models for our photo booths, including a walk-up as well as mirror selfie booths. At our Mississauga event company, we ensure that everything is taken care of.
An hour before the event, one of our highly trained personnel will arrive to set up the booth and equipment. The moment your guests walk in the door, they will be presented with music, décor, and a magnificent photo booth in Mississauga. Everyone will instantly be in a relaxed frame of mind and ready to enjoy themselves.
A Photo Booth Makes a Wonderful Keepsake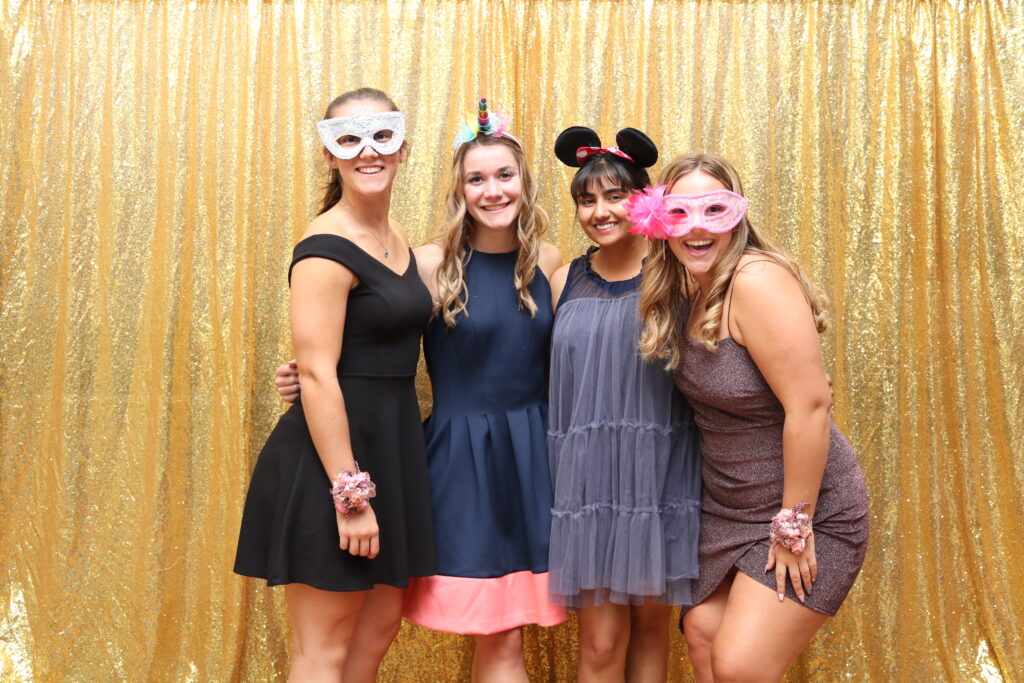 After a party, people typically distribute goodie bags. However, most of the time, if the contents of the bag aren't edible or practical, people immediately discard them. When you rent a photo booth in Mississauga, you ensure that your guests will possess a keepsake they'll want to cherish.
We also provide customized photos. You can add a fun message to the bottom of your photos for your guests to enjoy. Everyone will adore displaying their pictures on their fridge or hanging them in their rooms, guaranteeing that your event will be remembered for years to come.
The Allure of the Photo Booth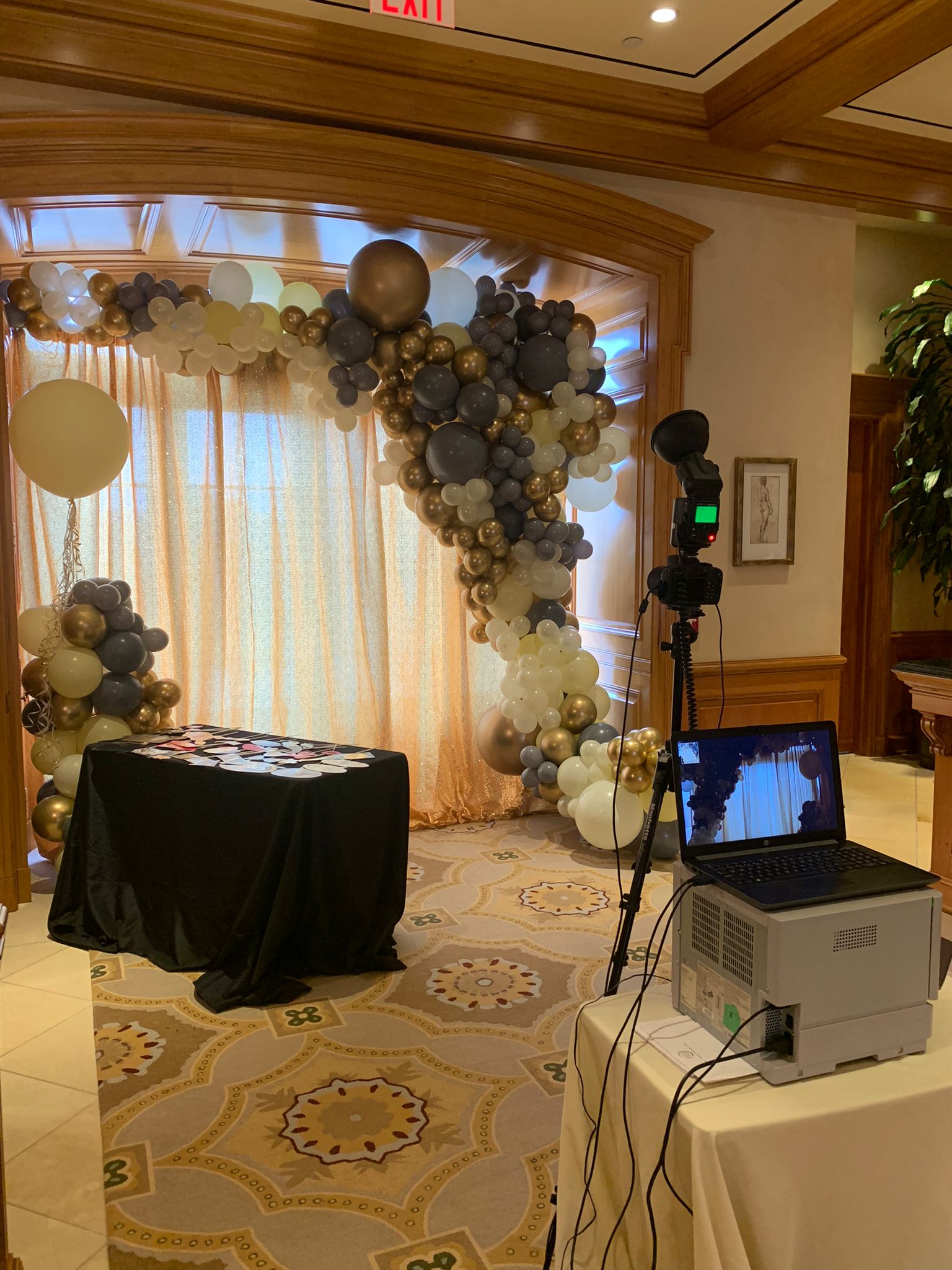 Photo booths have revolutionized event photography. Gone are the days of stiff and formal poses; today, it's all about spontaneity and letting your true colors shine. As the curtains close, the magic unfolds.
The booth becomes a sanctuary where friends, family, colleagues, and even strangers come together to unleash their inner goofiness and create candid memories. From goofy faces to extravagant props, every click captures a moment of pure joy, telling a story that will be cherished for years to come.
Experiencing Mississauga Photo Booth Rental Extravaganza
Mississauga, a vibrant and diverse city in Ontario, Canada, actively hosts unforgettable events. The booming popularity of photo booth rentals has added an extra layer of excitement to these occasions. At every corner, you'll discover quirky, self-contained wonderlands that entice guests to immerse themselves in a world of creativity.
When you choose a Photo Booth Rental Mississauga, you're not merely obtaining a piece of technology; you're unlocking a realm of delight. The photo booth evolves into an entertainment hub, uniting people like never before. Grandparents pose with grandchildren, colleagues unwind with coworkers, and new friendships form as guests eagerly anticipate their turn to strike a pose.
Experience a Whimsical Time Machine
Enter a photo booth, and you'll embark on a journey through a whimsical time machine, transporting you to the nostalgia of classic photo strips. However, these modern marvels have undergone significant evolution. Equipped with state-of-the-art technology, Photo Booth Rental Mississauga offers a range of delightful features. From striking customizable backdrops to augmented reality filters that infuse each snapshot with a touch of magic, the fun you can have knows no bounds.
An Unmatched Social Experience
In the digital era, where social media holds dominion, the allure of photo booths proves irresistible. The delightful prints and shareable digital images make it effortless for guests to immortalize their memories and share them with friends and family around the globe. Photo Booth Rental Mississauga magnifies the spirit of togetherness, as everyone gathers closely, crafting uproarious and heartwarming poses.